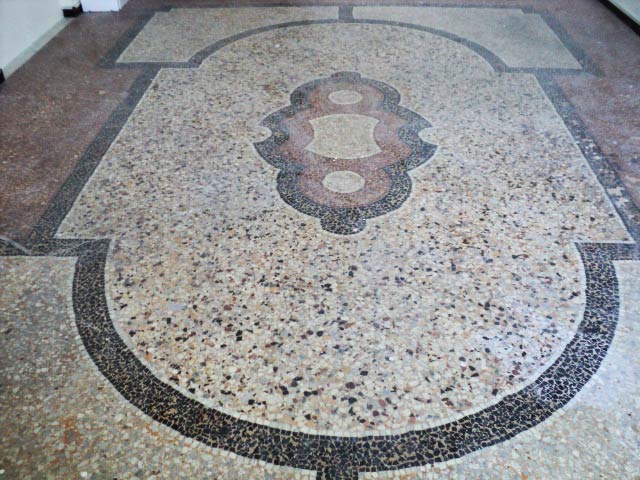 VENETIAN FLOORS
Fabio Bordi Artistic Mosaic Studio is a leading specialist in the design and production of artistic mosaic floors.
We make beautiful Venetian floors, Palladian floors and Pepple floors.
Our work is entirely artisanal and is carried out in full respect of traditional laying techniques
We use the finest materials and rely on skilled craftsmen with decades of experience in the laying and production of venetian floors.
Our expertise in traditional mosaic making techniques allow us to project and design unique floors that can adapt to any environment, from minimal and contemporary spaces, to richly decorated historical buildings.
Besides the supply and laying of floors, we can offer a wide of services including planning and design professional advice, floor cleaning, polishing, leveling and restoration.
Searching for a Mosaic Maker?
To get a quote or for inquiries, please leave me a message. I'll come back to you shortly. Thanks!